CASE6
Task light
A comfortable space to enjoy reading and other tasks under the gentle glow of light
Even when the bright light is created at your hands by KANKEA OLED, less shadows and less light shadow is created.
KANEKA OLED helps to create task and reading spaces with comfortable brightness.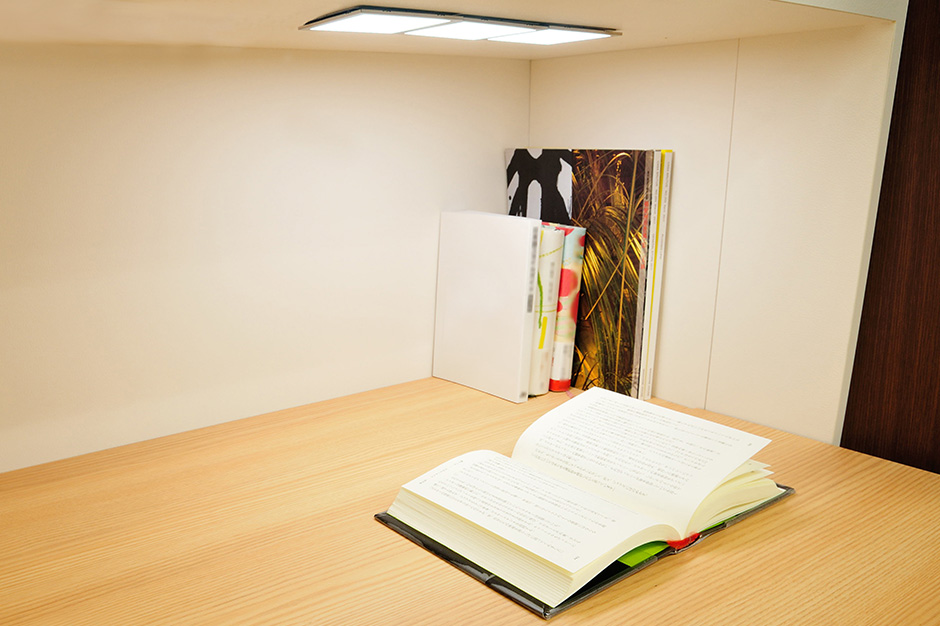 Suppressive reflection make a better task space
The task light that uses OLED can distribute the necessary brightness to the necessary spot.
OLEDs control the suppressive reflection from the item or strong shadow under the excessive intense light.
OLED can create a task space that is easy for reading of books and newspapers.