CASE4
OLED vanity mirror
A space for producing beauty in which you can gaze at your natural self
"Makeup should be applied near the window" means natural sunlight accurately reveals the skin's condition.
KANEKA OLED can reproduce skin color that is close to that under natural sunlight.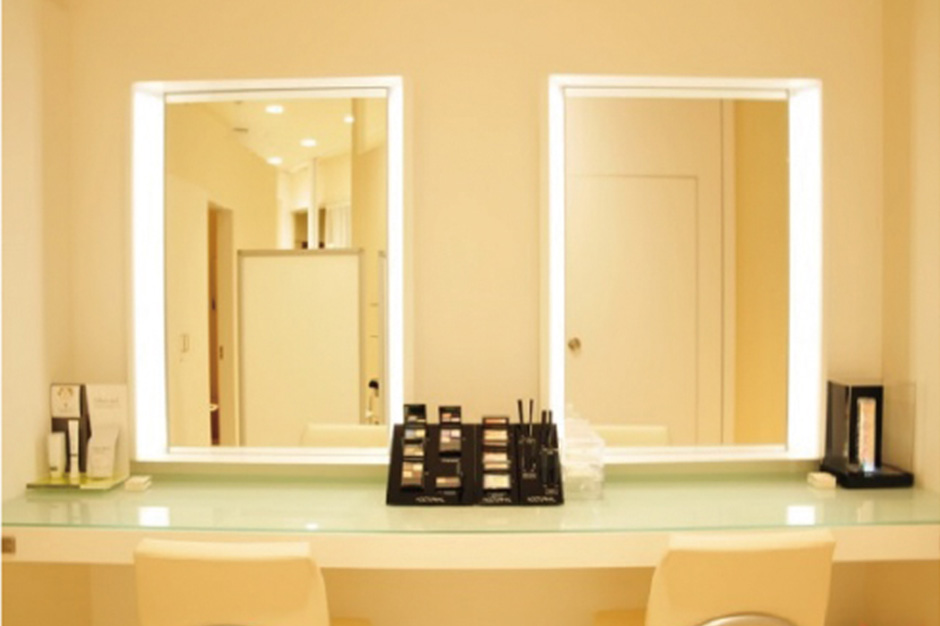 Anti-shadow surface light emission
OLED that is widely diffused on the surface gently lights the entire face even if you bring your face up close to the mirror.
Soft light with less shadows makes it easier to check your makeup and clothes.
OLED without getting in the way
The thickness of OLED lighting panel is about 1 mm. Integrating it with a mirror creates a flat lighting mirror that can help to free up space.
Projects