CASE3
Residential
A relaxing space created by intertwining light and shadow
Lighting is important for the room atmosphere. If you would like to give the family room some change, one recommendation is changing the light.
KANEKA OLED lighting enhances enjoyment of your living space.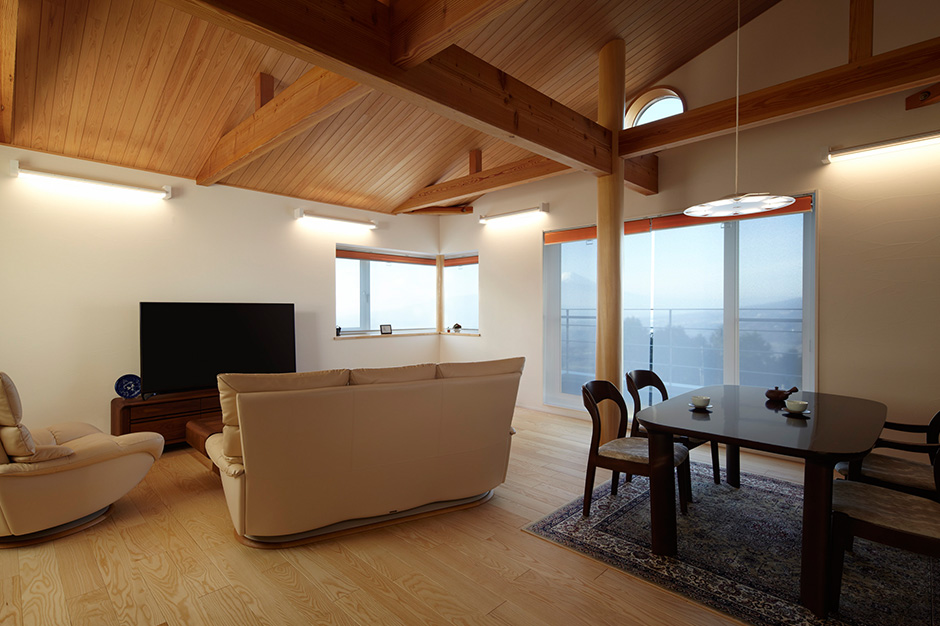 Lighting the living space with diffused lights
Some KANEKA LUCE series have the light controlling system, such as light dimming or the light surface angle changed by remote controller.
These functions help in creating a relaxing space.
Surface light to illuminate the exterior*
OLED surface lighting enables the new atmosphere around the residence such as on porches, outdoor stairs, and verandas.
* When using OLED lighting panels outdoors, ensure protection against water and ultraviolet rays, and assess the surrounding conditions before using the product.