Case examples Yoshinozakura no Yu Onyado Nono
The Japanese-style business hotel "Yoshinozakura no Yu Onyado Nono" adopts KANEKA OLED vanity mirror
Facility name:

Yoshinozakura no Yu Onyado Nono

Location:

Nara (Japan)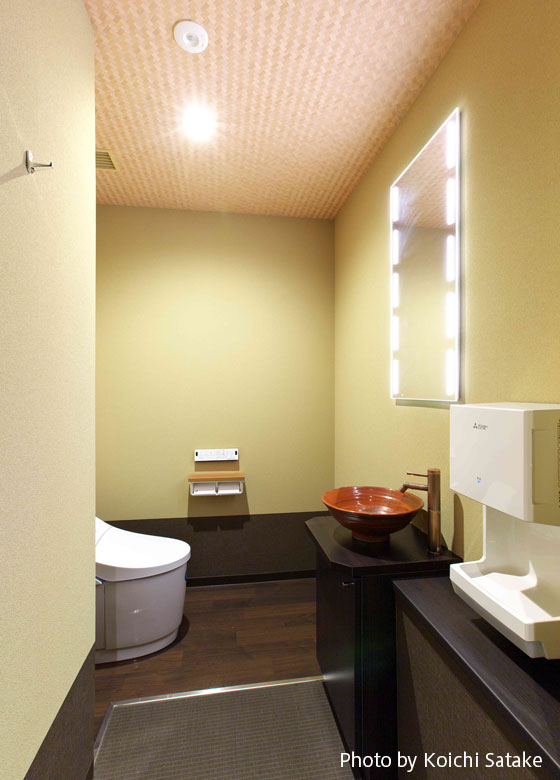 Comment
Japanese-style business hotel "Yoshinozakura no Yu Onyado Nono" adapts KANEKA OLED lighting panel as the mirror backlight at the hotel common area restrooms.
Warm white color of KANKEA OLED Lighting creates the soft atmosphere and is harmonized with Japanese-taste.
KANEKA OLED lighting offers soft light with less shadows, which makes it easier to check your makeup and clothes.
Other information
Yoshinozakura no Yu Onyado Nono